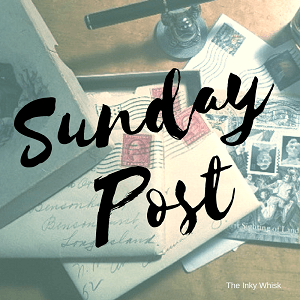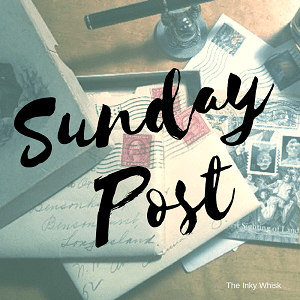 It was a long week of warm weather/cold weather/warm weather/cold weather. I don't know if I should hibernate or spring clean.
Last week's reviews on The Inky Whisk
The Natural Way of Things by Charlotte Wood
Norse Mythology by Neil Gaiman
Plus "Kitchen Library," which was about my very favorite, go-to, always reliable, had-it-since-my-first-apartment cookbook Fannie Merritt Farmer's Boston Cooking School Cook Book.
Currently (or still!) reading
Refrigerator Monologues by Catherynne M. Valente (pub date: June 6, 2017)
Borne by Jeff VanderMeer (pub date: April 25, 2017)
South and West by Joan Didion (pub date: March 7, 2017)
Plus my next book club read The Buried Giants by Kazuo Ishiguro.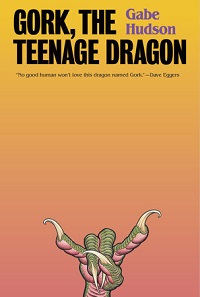 I have a new galley that I requested just for the cover. That's right. The cover tickled me. I mean, look at this cover.
In fairness, while the cover caught my eye, the details drew me in. The publisher's blurb calls it "the unholy child of The Hitchhiker's Guide to the Galaxy, Harry Potter, and Sixteen Candles." Say no more – I'm in.
"Gork" is a coming-of-age story and, despite appearances, is not billed as a YA novel.  Author Hudson has published in various prestigious literary journals, collected an impressive array of awards, and was named one of 20 Best Young American Novelists by Granta. I can't wait to read this one – but I promised myself I would finish my current reads before starting another book. It's a bad habit of mine.
Gork, The Teenage Dragon will be published by Knopf in July.
Coming next week:
As for book reviews, I'm caught up on galleys and reading well ahead. (That is a thing that almost NEVER happens.) So… we will see what I come up with, if anything!
Kitchen Library #2:
Don't you love buying a vintage cookbook and finding little booklets, yellowed recipe cards, and newspaper tear-outs inside? I will share a few interesting bonus items I have I found over the years (hint: tomato soup cake, anyone?)
This is linked to:
the Sunday Post, a weekly meme hosted by Kimba at Caffeinated Book Reviewer and
It's Monday! What Are You Reading? a weekly meme hosted by Kathryn at Book Date