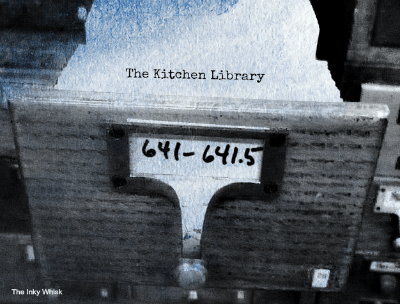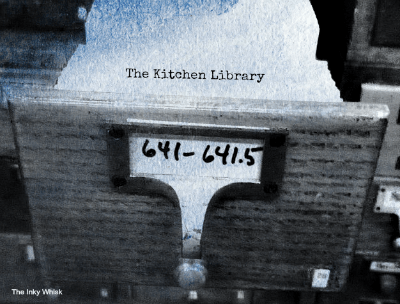 Buying an old cookbook – one that has been used – usually means you are buying an altered book. Marginalia, mini-reviews ("good!" or "Do not make again" or "Dad's favorite,") and extra recipes scribbled on the endpapers, are common. It is easy to spot the well-loved recipes because those pages bear stains and splashes, along with penciled-in modified quantities and cooking times.
The best extras flutter from the pages when you shake a new-old cookbook. Recipe booklets, newspaper tear-outs, shopping lists, and recipe cards are frequent fellow travelers in an old well-loved cookbook sent on to the book sale.
I'm guilty of marking my place with the same kinds of ephemera. Someday I suppose someone will find the Guinness Pork Chop recipe I printed off a website in 1997 and stashed in a cookbook. (I really did find this in my "American Woman" cookbook while I was gathering items for this post. I remember searching my recipe box over and over years ago for that damn paper and finally giving up and copying it onto a card from the website.)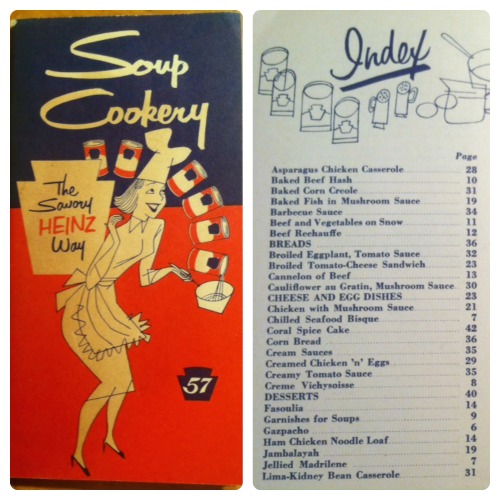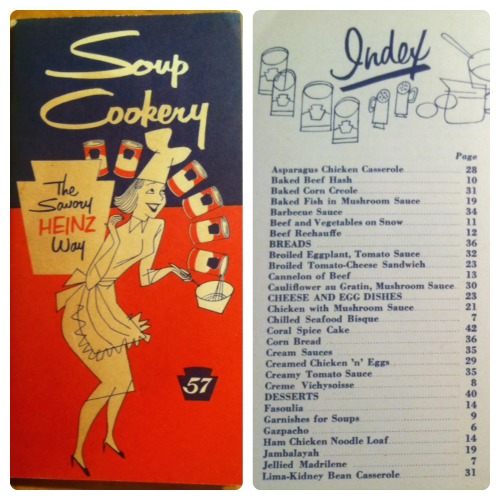 One of my favorite serendipitous finds is the Heinz Soup Cookery booklet. I have never made a thing out of it I just love the illustrations. Look how happy the cover chef is with all her soup cans! Dinner in a snap! This 45-page booklet is from around 1955. I know this because Michigan State University has a fantastic collection of these little company-sponsored recipe booklets. I was able to find a number of mine right on their site. It's a fascinating collection and most of the full booklets are digitized.
Little Cookbooks: The Alan and Shirley Brocker Sliker Culinary Collection at MSU Libraries
This "Soup Cookery" book covers all aspects of meal planning from appetizer to salad to bread to dessert – for instance, the Coral Spice Cake made with – you guessed it – tomato soup. Do you prefer candy to cake? Spice drops can also be made with tomato soup.